Turning Advantages
Nimble Trommel Screeners That Turn Profits Through Efficiency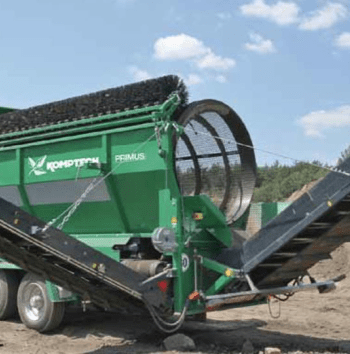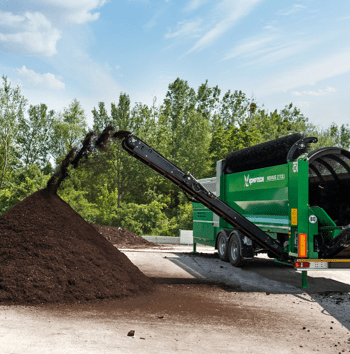 Komptech's line of heavy-duty trommel screens combines fuel efficiency and advanced technology to produce efficient screening solutions engineered for soil, aggregate, mulch, waste, and compost processing. Besides The solid punch plate, a true horizontal drum is built to handle the toughest materials while delivering the highest quality output. Changing the drums is measured in minutes and not hours.
komptech primus
The Primus is a heavy-duty, mobile drum screen machine built for small to medium-sized topsoil and compost operations. Heavy-duty components and a hydraulic drum drive make the Primus a powerful, cost-effective solution to your organic screening needs.
Horizontal drum delivers consistent output
Material rides on screening surface for extremely effective separation
Komptech Nemus 2700
The Nemus 2700 is a mobile, hydraulic drum screen, available in track or wheeled chassis, that is built for high throughput screening of heavy soil, compost, mulch, and waste materials. The Nemus delivers convenient feeding, efficient discharge, quick drum changes, easy operation, and simplified cleaning and maintenance.
Flexibility to run competitors drum inside machine
Optional bag opening knives available