Always Ready
It's Simple. If Your Equipment Is Down, You Are Out Of Business.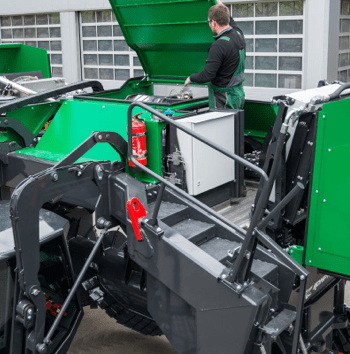 No one is more committed to service than we are. Your trust is the most precious thing we have and we understand if your equipment is not running, you are not in business. We have a complete service team of professionals and mobile service trucks that are available 24/7. Best of all, we work on all makes and models. When one of your machines goes down unexpectedly, you can count on SimSimplicity Equipment & Service to arrive at your jobsite quickly. Our certified technicians are ready to diagnose and repair any problem they encounter. Whatever the issue, we will do our best to get you back to work as fast as possible.
We maintain a state-of-the-art fleet of service vehicles to provide routine maintenance and 24/7 emergency repairs. Our trained, certified technicians are dispatched to your jobsite on schedule to minimize downtime. Simplicity Equipment & Service's certified welders and fabricators can complete any job to exact specifications, from attachment fabrication or modification to structural repairs or specialized accessory manufacturing.
With a full-service paint shop, we can match the machine color of any manufacturer to restore your equipment to a "like-new" condition. Our expert painters can handle any job, big or small, and apply all decals to your specifications.
For more information, call our service manager Drew Ford at (978) 618-0341 or email at DFord@SimplicityNE.com
Complete Mobile & Onsite Service
Whether we are working in our facilities or on your jobsite, our diagnostic and repair tools are state-of-the-art to minimize your machine downtime regardless of weather conditions.
A mobile service fleet with cranes
Extensive experience with all makes and models
State-of-the-art diagnostic equipment
Most repairs can be made on the jobsite
24/7 emergency service onsite
Certified mechanics and technicians
Preventive maintenance programs
Experienced Leadership
Service Manager Drew Ford is an ASE-certified mechanic and has been a master mechanic since he was 21. He has spent his entire career repairing and servicing heavy equipment in the garbage, trash, and compost industries. With over 3 decades of success, his experience and skills ensure you receive quick, quality service.
Simplicity's facilities are equipped with state-of-the-art diagnostic tools, so we can identify and correct problems quickly and cost-effectively to get you working FAST!